Home | Mini Grants | Scholarships | News Archive | About Us | Contact Information
Order Your Paint Branch High School Keepsakes NOW!!! New Order Has Arrived!
The building we all knew and loved is gone now, and just a very big hole in the ground remains, soon to become a new stadium and ball fields. Gone, but not forgotten!
We are pleased to announce that we once again have the Keepsakes in stock. However, this will be our last shipment, so if you want one, you need to buy it now, before they are gone forever!
You can either use the order form, or use the contact information found on the order form to buy directly. If you need your Keepsake shipped, then please contact us first so that we can calculate the correct amount of postage to add to your order. Each keepsake still costs $15.00 each plus Maryland sales tax (6% = $.90 per keepsake) for a total of $15.90 per keepsake. Checks should be made payable to Paint Branch HS Educational Foundation. Orders may be dropped off in the main office at Paint Branch or mailed to: Paint Branch HS Educational Foundation, 14121 Old Columbia Pike Burtonsville, MD 20866.
The Paint Branch Educational Foundation has commissioned a beautiful keepsake to celebrate the exceptional history of Paint Branch High School. Each finely etched 3-dimensional keepsake is proudly displayed in a lovely box themed with our burgunday and gold school colors. The keepsake measures 2 1/4 by 3 inches.
Perfect as a gift at holiday time or graduation. Proceeds from these beautiful keepsakes will further enhance educational opportunities for our Paint Branch family in the form of program mini-grants for our staff and scholarships for our senior students.
Thanks for your support of our efforts to raise money for scholarships for our seniors and mini-grants for our staff!
Click Here for Order Form (pdf)
Paint Branch High School Educational Foundation Awards Grants Totaling $2500.00 Benefitting Paint Branch Staff and Students in fall of 2012
The Board of Directors of the Paint Branch High School Educational Foundation is pleased to announce the awarding of five mini-grants to Paint Branch High School staff.
The five winning mini-grants will benefit a variety of programs and classes at the school:
1. Grant: Cultivating Building Skills – Karen Sondak, Horticulture Teacher and Walter Hardy, Engineering Teacher
With the new school there is no storage for either soil or tools for the Horticulture class so a garden tool shed is an essential item. A main focus of the Horticulture class will be to design and plant target areas around the school in the future with the intention of applying for Green School Certification. There needs to be a place to store tools so this type of work can be done.

The Engineering students will work with the Horticulture students to design and build a garden shed that will contribute to the betterment of the school. The $500.00 will be used for the materials needed in the building of the shed.
2. Grant: 9th Grade Homework Center – Sam Silsbee, Social Studies Teacher, Elizabeth Maione, French Teacher, Connie Yeh, Science Teacher, Samantha Millman, English Teacher and Zaccary Mills, Science Teacher
The 9th Grade Homework Center's mission is to ensure that freshman start out their high school career academically eligible. The transition from middle school to high school can be rough, and a big part of that is extra homework. The homework center provides students with a safe place to work on homework and receive individualized tutoring, as well as tips on organization, study skills, and time management.

The $500.00 mini-grant will provide healthy snacks for students who attend the Homework Center. The snacks provide them with energy, which they need at the end of a long day and help them focus on their studies. They also provide an incentive for students to attend the Homework Center and motivate students to stay after school and receive the help they need.
3. Grant: Paint Branch Radio Imaging – Thomas (Tom) De Groff, Radio Teacher
Paint Branch Radio is an integral part of the school's Academy of Science and Media Signature. This hands-on program prepares students for internships and paid work in the field of radio communications. As such, it serves as a training ground for interested students to get as close an approximation to professional skills and work environments as we can provide. Radio imaging (including jingles, sweeps, bumpers, stingers, and promos) are an integral part of that environment. Those are the pieces that identify the signature sound of every commercial radio station such as "the glass-enclosed nerve center" opening of each hour of programming on WTOP.

At present, the radio station has no professional radio imaging/identification. Paint Branch Radio wants students to have as much hands-on, professional experience as possible. Also, the professional imagining this $500.00 grant provides will lay the groundwork for student produced radio imaging products in the future and replicate the professional environment of commercial radio stations.
4. Grant: Mainstream - Publishing of color pages – Brian Woodward, Journalism Teacher
As printing costs - especially for color pages - continue to rise, the newspaper consistently struggles to keep up with these fees. Add in the expectations of the reading public for color print in their newspapers, and the issue becomes a critical concern for the journalism program. In the tough economy, the newspaper's ad sales have lagged behind other years and some of the other schools in the county due to fewer businesses who are willing to invest and advertise. This $500.00 grant will provide a partial make-up of the low ad revenue and continue to support the high quality publication that the Paint Branch community expects.
5. Grant: Save Our Chesapeake Bay Field Study – Karen Sondak, Environmental Science Teacher
This $500.00 mini-grant will help provide support for twenty students to attend a three day educational program on the Chesapeake Bay run by the Chesapeake Bay Foundation (CBF). The students and teachers stay at one of CBF's residential centers. The cost of this trip is $4800, which includes CBF program fees, transportation, food, and a substitute teacher for one day. This goal is for students and the Environmental Club to raise half the money with the students paying the other half. Students would have to pay $120.00, rather than $240.00. This grant will help fund part of the $2400.00 in fundraising.

Paint Branch students are involved in bay actions that are good for the environment. Students are involved in recycling and energy conservation programs that promote wise use and encourage their peers to do the same. Students are raising a Diamond Back terrapin as part of project from the National Aquarium to be returned to the bay. This trip reinforces all that students have studied in class in an authentic learning situation.
The Paint Branch High School Educational Foundation, Inc. was founded in 2007 and has been raising funds to make the awarding of mini-grants and college scholarships possible. These five grants are the third year of educational grants for students and teachers in classroom use. This spring, the Paint Branch Educational Foundation will award college scholarships to graduating seniors.
Paint Branch High School Educational Foundation Awards Grants Totaling $2500.00 Benefitting Paint Branch Staff and Students in fall of 2011
The Board of Directors of the Paint Branch High School Educational Foundation is pleased to announce the awarding of five mini-grants to Paint Branch High School staff.
The four winning mini-grants will benefit a variety of programs and classes at the school:
1. Grant: Fitness Class Steps, Step Cart, Hand Weights and More! – Michelle Chestnut, Total Fitness Physical Education Teacher
This is the second year of a Total Fitness class. New ideas and workouts are in the plans for this year to get all of our PB students active and moving! Due to its popularity, there has been a larger than expected enrollment. Because of the increased enrollment, more equipment is needed for the students. This $500.00 grant provides more steps with risers, hand weights, a weight rack and resistance bands.
2. Grant: Music Festival Competition Trip to Myrtle Beach, SC – Christine Mitchell, Choral Teacher
This $500.00 grant will be used to offer financial aid to gifted music students to have the opportunity to participate in this advanced musical opportunity. These students would not otherwise be able to attend the competition due to cost. The cost of this trip is $610.00 per student. The grant will also be used to supplement the costs associated with the All State Chorus should a student qualify for this group. The cost to students who qualify is $400.00.
3. Grant: Teaching Photography – Joanna Yoder, Photography Teacher
This $500.00 grant allows the photography class to purchase five new 35 mm SLR cameras for the students to use while learning black and white photography. There is a growing student interest in studying black and white photography using traditional cameras and the darkroom. In order to maximize student learning, more cameras are needed.
4. Grant: I Loved that Book! – Arjunia Oakley, Reading/Language Arts Teacher
The $500.00 grant will be used to purchase high interest books for a new mini-library for students in the Academic Reading program. These new books will be added to the classroom library and part of the grant money will also be used to replace worn out, beloved current books. Students in this Academic Reading program struggle with their reading and the challenge of the teacher and program is to ignite or reignite their passion for reading. These books will provide reading across content areas and literature that is interesting to students and that they can relate to their lives and their community.
5. Grant: Chefs on the Move – Sandy Levine, Culinary Arts, International Cultures and Cuisines and Food Trends and Technology Teacher
Students will travel by school bus to the Marriot Corporate headquarters in Bethesda where they will meet Chef Kathleen Wellington. Chef Wellington will provide a three-part tour including a visit to the Marriott Hotel Kitchen and an opportunity to interact with the chef. Students will also tour the Test Kitchen for Marriott International, where recipes are developed, critiqued and refined. In the Test Kitchen, new menu items, which will be served at Marriott restaurants worldwide, are created. Finally, students will have the opportunity to tour Marriott Headquarters and get a sampling of the diverse employment opportunities in the hotel headquarters. The field trip will culminate with lunch in the cafeteria at Marriott Headquarters, provided by Marriott. The $500.00 grant will provide for the bus transportation and a substitute teacher.
PAINT BRANCH HIGH SCHOOL EDUCATIONAL FOUNDATION
WHY WE MATTER!
Many of the needs of our community can no longer be met merely by relying on funding from the Montgomery County budget. Shortfalls are already affecting the date for the construction of our new school, and the possibility of a scaled back project always looms. If we want to continue to meet the needs of all our students, we need to think creatively and outside the restrictions of established organizations like the PTSA, which must follow National PTA rules.
We want to help our students reach their dreams, by providing scholarships.

We want to help our staff continue to develop professionally by providing grants. We want to help our families by providing supports not available elsewhere.

VISION:
The purpose of the Foundation is to support Paint Branch High School (PBHS), its students, staff and families.
BACKGROUND:
This all-volunteer Foundation was formed in June of 2007. It is a tax-exempt 501(c)(3) organization, which is governed by a Board of Directors. All contributions are tax deductible to the extent allowed by law. This Foundation assists PBHS in providing a positive and comprehensive educational experience for all students.
MAJOR OBJECTIVES:
Providing support for the activities, programs, projects, equipment and facilities of Paint Branch High School

Identifying and supporting new programs for Paint Branch

Facilitating relationships between Paint Branch and its community, including alumnae/i, parents, and neighboring businesses

Providing support for continuing education, professional development and training for the staff, parents, and legal guardians of Paint Branch
ACTIVITIES:
Fund-Raising: Plan and conduct activities to benefit PBHS

Publicity: Promote PBHS – both within and outside of PBHS
BOARD OF DIRECTORS
Patricia Twigg
President
LPTwigg AT verizon DOT net


David Newsome
David_C_Newsome AT mcpsmd DOT org


Nancy Peckerar
Vice President
nedp20 AT verizon DOT net

Robert McAlpine
Robert_McAlpine AT mcpsmd DOT org

Brian Eichenlaub
Treasurer
Brian_E_Eichenlaub AT mcpsmd DOT org

John (Jack) McKeon
jmckeonfsc AT aol DOT com

Michelle Waldron Patterson
Secretary
michellewaldron AT hotmail DOT com

Mildred Nance
mildred.nance AT montgomerycountymd DOT gov





Make a Donation to the New Paint Branch
Make Checks Out to Paint Branch Educational Foundation or use
Pay Pal
Sign up for EScrip Now and Support the Educational Foundation
EScrip is proven to be a fantastic resource for fundraising where participating business partners contribute a percentage of your grocery loyalty cards, credit card, and debit/ATM card purchases to the Paint Branch Educational Foundation.
Here's How it Works
• You register any one or all of your existing grocery loyalty, debit and credit cards for use in the program.

• Participating merchants will make contributions to your chosen group (Paint Branch High School, ID Number 6549637), based on purchases made by you, just by using the cards you have registered.

• Your purchases are tracked and available to you online, allowing you to see just how much you are earning on your child's behalf
Our group name is:
Paint Branch High School
and eScrip Group ID is:
6549637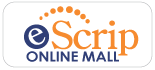 Paint Branch High School Groundbreaking
March 20, 2010 at 10:00 am

Click Here for Pictures From the Groundbreaking

Paint Branch High School is proud to announce the groundbreaking for the new school will take place on March 20, 2010 at 10:00 am and will be followed by a reception. The state-of-the-art design was designed as a Signature school supporting the Science and Media Academies as well as the Academy of Finance (AOF), Culinary Arts and NJROTC.

The new $94.1 million Paint Branch High School calls for a 340,000 square-foot replacement to an existing, outdated facility. The school will accommodate 1,800 students initially, and expand to meet future enrollment needs of up to 2,400. Administrative and faculty areas are also strategically located for supervision. Courtyards and large windows will introduce controllable, natural light throughout the teaching spaces. The building will be completely ADA accessible. Academic areas will be separated from the auditorium and gym, isolating noisy functions and securing the building for after-hours use.

This project currently pursues LEED (Leadership in Energy and Environmental Design) certification through the United States Green Building Council. With support from the school community and administration, the new school will model sustainable operating and maintenance practices, as well as encourage a healthy learning environment. Sustainable goals were approved through a series of meetings between the design team and representatives from Montgomery County Public Schools. A comprehensive energy model was developed to optimize energy efficiency, and to serve as a cost-benefit decision-making tool for analyzing the building's envelope, insulation, and glazing.

Facility features include:

Auditorium: 900-seat state-of-the-art
Academies: Medical Careers, Pharmacy, Media, Finance, Culinary Arts, NJROTC, Child Development
12 Science labs plus a Greenhouse
10 Computer Laboratories
4 Art Classrooms including a green room outdoor classroom space
School Aerial View - West

School Aerial View - North

View of Gym - Looking South

View From Back of School

View of Cafeteria - Looking North

Hallway and Stairs

Hallway Outside Gymnasium

Auditorium - View From Stage

Auditorium - View Facing Stage

Site Map
Paint Branch High School Official Website
The Brief History of Paint Branch High School
Celebrating 35 Years of Educational Excellence 2004 (pdf)
Click here for more information and donation brochure (pdf)